Wir verwenden Cookies, um Inhalte und Anzeigen zu personalisieren und die Zugriffe auf unseren Webseiten zu analysieren. Außerdem geben wir Informationen zu Deiner Nutzung unserer Webseiten an unsere Partner für Emails, Werbung und Analysen weiter. Details ansehen
County Wicklow Bilder & Fotos
Eine große Auswahl an Fotos & Bildern aus der Sektion County Wicklow and Wicklow Mountains gibt es hier zu sehen.
Reise / Europe / United Kingdom & Ireland / Ireland
County Wicklow
County Wicklow (Irish: Contae Chill Mhantáin) is a county on the east coast of the Ireland, immediately south of Dublin. The county is bordered by the Irish Sea and the counties of Carlow, Kildare, Wexford and two parts of what was County Dublin, Dún Laoghaire-Rathdown and South Dublin. The county is part of the "Greater Dublin Area". Wicklow is known as "The Garden of Ireland" because of its scenery.
The Wicklow Mountains (Irish: Sléibhte Chill Mhantáin; including at the northern end the Dublin Mountains) are a range of mountains in the southeast of Ireland.

Die Grafschaft gliedert sich landschaftlich in die Wicklow Mountains und eine Küstenebene mit einigen schönen Stränden.
Durchsuchen
Die Sektion gibt es leider nicht. Versuche es bitte mit einem allgemeinerem Begriff.
Letzte Sektionen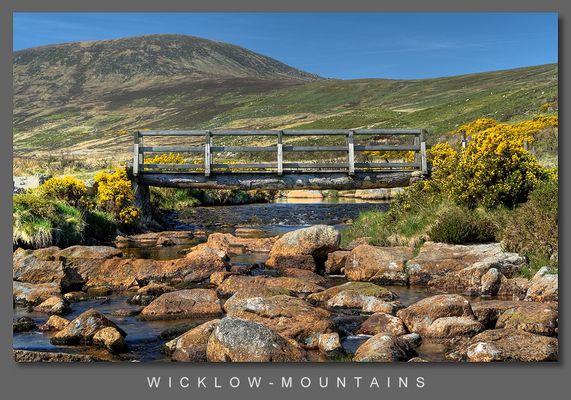 511 Fotos | Seite 1 von 9
Deine persönliche Bilderliste zum Thema "County Wicklow" mit täglichen Updates.